Public involvement
Supporting the Multiverse Lab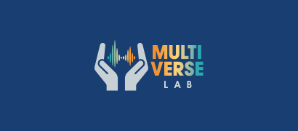 Residents living north of the Tyne are being asked to take part in an interactive, online experience called Multiverse Lab that aims to shape the future of health research in North East England.
It has been created in collaboration with Unfolding Theatre and is looking to gather the opinions of 2,000 people to find out what matters to local people when it comes to their health. The overall question Multiverse Lab want people to think about is:
What is the health or social care breakthrough you hope to see in your lifetime?
Visitors are encouraged to add their voice to the dedicated platform, by recording a message that will be shared with researchers and decision-makers to shape future health research in the region. The Multiverse Lab will be a way to ensure the future research needs of people living in the community are considered.
The platform is designed to be accessible and enjoyable – you choose a 'guide' who takes you through the process. As well as the digital platform there has been a summer roadshow taking in the Great North Run, Sunderland, South Shields, Gateshead and Cramlington. Topics that are already regularly coming up include addiction, cancer, dementia, chronic fatigue and mental health.
Fuse is delighted to be able to work with Multiverse Lab, with Fuse's own Professor Susan Carr and Lesley Haley being acknowledged for helping to create it. Going forward, Fuse will be actively involved in supporting Multiverse Lab's data analysis.
Last modified: Mon, 08 Nov 2021 11:00:36 GMT
Top