Fuse podcast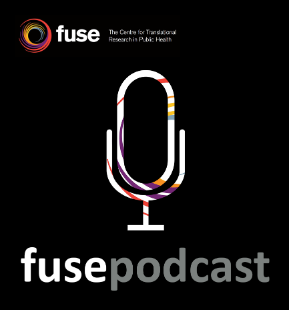 Fuse has launched a new podcast with a difference – Public Health Research and Me is completely led by the Centre's public partners to bridge the gap that sometimes occurs between research and public audiences.
The podcast is available on Apple, Google, Spotify and Amazon Music or wherever you get your podcast. Please subscribe, rate or review, and share with your friends, families, colleagues and networks.
With thanks to the Fuse podcast group, David Winter for editing and Shaun O'Boyle for training. The podcast is produced by Ella Anderson, Public Involvement and Engagement Manager and Mark Welford, Fuse Communications Manager.
In the first episode, host and Fuse Public Partner Victoria Bartle speaks to doctoral student Cassey Muir about her research on social and emotional resilience in children and young people affected by parental substance use.
Last modified: Wed, 22 Feb 2023 13:47:33 GMT
In the latest episode of the Fuse podcast we are delighted to welcome Eugene Milne, Honorary Emeritus Professor of Public Health and retired Director of Public Health for Newcastle upon Tyne, who was recently awarded an MBE.
Last modified: Thu, 02 Feb 2023 12:07:32 GMT
In the third episode of the Fuse podcast, public partner Victoria Bartle speaks to doctoral student Joanne McGrath about her research into women's experiences of homelessness and the very real impact this can have on health.
Last modified: Wed, 17 May 2023 17:11:55 BST
Top