News
Research Assistant at Durham University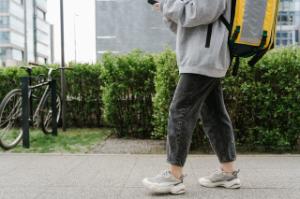 Durham University is seeking a fixed-term Research Assistant to join an established team of researchers across Durham, Sheffield and London School of Hygiene and Tropical Medicine.
The Research Assistant will contribute to an ongoing work package entitled, 'Enabling children and young people's involvement in whole system action to reduce inequalities in the social determinants of health', funded by the NIHR School for Public Health Research, under the Children, Young People and Families programme. The work package seeks to explore children and young people's views of health, including what makes people healthy, what makes it harder to be healthy and their perspectives regarding inequalities in health within their local area. The study is already underway and the researchers are currently working with young people to identify their key priorities in addressing the impact of social determinants on their current and future health, and the messages that they would like to convey to people with a role in addressing health inequalities at a 'place' level.
The Research Assistant will work closely with the Fuse research team at Durham, consisting of Fuse Deputy Director Professor Carolyn Summerbell, Dr Caroline Dodd-Reynolds (Line Manager) and Dr Naomi Griffin.
The successful applicant will be expected to support the Post-Doctoral Research Associate with day-to-day administrative tasks, reporting to funders, communication with stakeholders and other researchers, literature searching and contributing to a bibliographic database, coordinating fieldwork arrangements, contributing to fieldwork data collection and analysis as appropriate and other related tasks as directed by the department.
This post is fixed term for 6 months, to work with the team during a focused period of activity and to support the 0.8 FTE Post-Doctoral Research Associate with day-to-day tasks. The role is time limited and is not expected to be extended beyond 6 months.
The post-holder is employed to work on research/a research project which will be led by another colleague. Whilst this means that the post-holder will not be carrying out independent research in his/her own right, the expectation is that they will contribute to the advancement of the project, through the development of their own research ideas/adaptation and development of research protocols.
Closing date: 29 May 2021
Visit jobs.ac.uk for full details and to apply
Last modified: Fri, 07 May 2021 12:46:45 BST
Top