News
NIHR Doctoral Local Authority Fellowship (DLAF)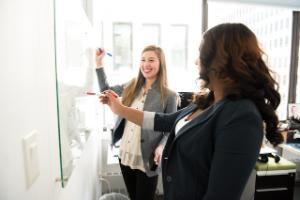 NIHR have recently launched their second annual call for Doctoral Local Authority Fellowship applications (submission deadline: Tuesday 15th November 2022).
The Doctoral Local Authority Fellowship (DLAF) scheme supports individuals based within local authorities and supporting services to undertake a fully funded PhD. These fully funded doctoral fellowships allow awardees to retain their existing employment contracts and salaries, whilst protecting their time to undertake a research doctorate, academic training, professional development and continued practice of their choosing. When taken full-time, fellowships have a duration of three years, but can be taken over as long as six years when taken part-time.
DLAFs are available to individuals of any profession (excluding doctors or dentists) and so represent a particularly exciting opportunity for individuals who are not eligible for support through the HEE/NIHR ICA Programme but wish to develop a practitioner academic career.
For more information about the funding Programme, visit NIHR Local Authority Academic Fellowship Programme

Interviews for short-listed applicants: Spring 2023
Start dates of awards: September 2023 to March 2024
Full details, including how to apply
Last modified: Mon, 26 Sep 2022 14:44:20 BST
Top