2020
PhD Opportunity: Newcastle University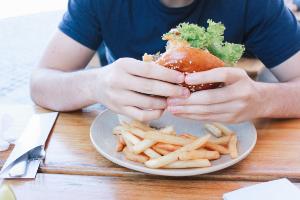 Are you interested in improving children's diets? This exciting PhD will help develop the evidence-based on potential interventions in secondary schools to improve student food & drink choices and influence practice & policy.
Children do not consume enough fruit or vegetables but consume too much saturated fat and sugar. Individual, social, environmental and policy all influence what we eat. The Covid-19 pandemic has re-highlighted societal inequalities, including for children. The school environment can play a significant role in addressing some of these inequalities.
Over 3 million children attend a secondary school in England for 190 d/year. Each year, a group of students transition from primary to secondary school leading to more independence in food and drink choices due to different school food environments and the opportunity to influence food and drink choices of large numbers of children. Although there are food-based standards that apply across the whole school day in secondary schools there is little research beyond the lunch period.
Under the Prevention, Early Intervention and Behaviour Change theme of the NIHR Applied Research Collaboration (ARC) North East and North Cumbria (NENC), this PhD will enable the candidate to develop key research questions exploring opportunities to improve food and drink choices in secondary school students. The candidate will have the opportunity to develop independent thinking, refine the research question(s) and review the literature, consider data collection methods for student food and drink choices, and use theory and qualitative methods to explore co-designing an intervention with stakeholders. In addition, this PhD provides opportunities to:
work collaboratively
undertake postgraduate training
disseminate findings
engage with the NIHR ARC NENC and Fuse, Centre for Translational Research in Public Health.
Sponsor
Newcastle University, via the NIHR Applied Research Collaboration (ARC) North East and North Cumbria (NENC).
NIHR ARC NENC is one of 15 regional ARCS funded by NIHR to conduct and implement high quality research to improve health and care. Our vision is to deliver 'better, fairer health and care at all ages and in all places', with a focus on seven themes. Our doctoral fellows are distributed across themes and universities and are a crucial part of our capacity building strategy.
Start date and duration
September 2021 for 3 years full-time.
Application closing date
21 April 2021.
Full details including 'How to Apply'.
Contact
For further information please contact Dr Suzanne Spence, email: suzanne.spence@newcastle.ac.uk
Last modified: Fri, 26 Mar 2021 14:18:46 GMT
Top