2017
Fuse 2018 Conference: Call for abstracts extended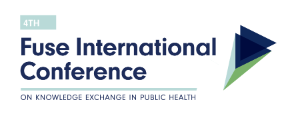 If you're a researcher, academic, policy-maker or health care practitioner who has grappled with the challenge of using evidence in policy-making, Fuse 2018 wants to hear from you.
Submit your abstract to Fuse 2018: the 4th Fuse International Conference on Knowledge Exchange in Public Health by the extended date of Monday 27 November.
You can prepare an oral presentation, poster, workshop or lightning talk. No matter what the format, your topic should address the conference theme (outlined below) and at least one of the subthemes of:
practice-based evidence,
economic evidence,
communicating evidence,
diversity in public health policy or
partnerships between researchers and policy makers.
Conference theme | Research evidence for healthy public policy: Learning across jurisdictions and sectors
Good public policy is integral to successfully promoting and protecting the health of citizens and protecting them from illness and disability. Research evidence is an ideal foundation for good policy, but it is often challenging to integrate evidence in the process because of competing priorities, constrained resources, inter-sectoral and jurisdictional barriers, ideology, changing structures, issues with data, public opinion, and increasingly complex problems.
Click here to submit an abstract
About Fuse 2018
Canada's Michael Smith Foundation for Health Research (MSFHR) has partnered with the British Columbia Ministry of Health, the Public Health Association of British Columbia, and Fuse to host the 4th Fuse International Conference on Knowledge Exchange in Public Health.
The conference will be held at the Coast Coal Harbour Hotel in Vancouver, British Columbia, May 8-10, 2018. Fuse 2018 is open to researchers, policy-makers, public health practitioners and other research users with an interest in public and population health.
For program and registration details, visit www.2018fuseconference.com
Last modified: Tue, 31 Jul 2018 09:13:40 BST
Top