2016
Drink Less: A free app to help people reduce their consumption of alcohol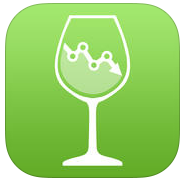 Want to get healthier and save money by drinking less alcohol, but not sure how to go about it? A team of psychologists at University College London (UCL) have developed a brand new app to help.
The app, Drink Less, uses the latest thinking about behaviour change and the techniques it contains are based on solid scientific evidence. You can set goals, track progress, complete a mood diary to help you understand the effects of your hangover, play games designed to strengthen your resolve, create plans for dealing with situations like parties, and train your brain to react differently to alcohol.
It's a great looking and very user-friendly app that's entirely free to use. It's also part of an experiment designed to allow researchers to understand what helps people drink less. So downloading will not only allow you to improve your health, it will also help many more people do the same.
The app can be downloaded here: http://apple.co/1U8UDI5 and you can get more information on their web site drinklessalcohol.com. The app is currently only available for iPhones.
Related
Fuse researchers are working with four other leading academic centres in applied public health research to identify how new technologies can be used effectively to reduce hazardous and harmful drinking. Find out more here.
Professor Eileen Kaner comments on technology to help monitor and manage alcohol consumption in the Guardian newspaper.
Last modified: Tue, 31 Jul 2018 09:13:32 BST
Top