2015
WHO to co-sponsor Fuse conference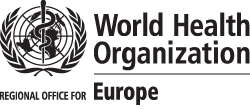 Fuse is pleased to announce that the Knowledge Exchange in Public Health conference next year will be co-sponsored by the World Health Organization (WHO), Regional Office for Europe.
The third international conference is themed Evidence to impact in public health and will be held at the Hilton Hotel, Newcastle-Gateshead, 27-28 April 2016.
Keynote speakers:
Prof Bev Holmes, Vice President, Research & Impact at the Michael Smith Foundation for Health Research, Vancouver, Canada
Prof John Lavis, Canada Research Chair in Evidence-Informed Health Systems, McMaster University, Canada
Prof Hans Van Oers, Professor in Public Health, Tranzo, Tilburg University, Netherlands
Prof Rosemary Rushmer, Professor of Knowledge Exchange in Public Health, Fuse: the Centre for Translational Research in Public Health, UK
Dr Claudia Stein, Director of the Division of Information, Evidence, Research and Innovation, World Health Organization (WHO), Office for Europe, Denmark
Prof Kieran Walshe, Professor of Health Policy and Management, Manchester Business School, UK
Early-bird rates are available until 31 January 2016.
For more information please visit the conference pages on the Fuse website.
Last modified: Tue, 31 Jul 2018 09:13:49 BST
Top