2015
Qualitative health research writing retreat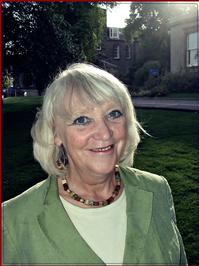 The Qualitative Health Research Writing Group Network (QHRWGN) is running a residential writing retreat for PhD students and Early Career Researchers (ECRs) in June. The purpose of the retreat is to provide delegates with dedicated writing time to work on producing specific outputs, whilst also providing input and advice on writing qualitative health research. Professor Rose Barbour (pictured) will be helping to facilitate the retreat, with time for sharing her expertise and advice on writing in this field, and helping to trouble shoot individual issues.
This exciting opportunity will run over three days, commencing at lunchtime on Wednesday 17 June and ending at lunchtime on Friday 19 June, and will be held at Shepherds Dene Retreat House in Northumberland (NE44 6AF). Accommodation and food is included in the retreat price of £75.00, with attendance costs being heavily subsidised, and two competitive hardship bursaries will be available for unfunded PhD students.
In a beautiful rural setting the retreat will offer you the chance to meet others, share ideas, get expert guidance and make strides in your writing. Applications will be judged on the merits of the research topic and the quality and achievability of the anticipated outputs.
*LIMITED PLACES STILL AVAILABLE*
If you would like to be considered for a place on the retreat then please complete the QHRWGN writing retreat app form and return to qhrwgn@gmail.com by Monday 1 June.
Last modified: Tue, 31 Jul 2018 09:13:42 BST
Top