2015
Fuse Deputy Director to advise Government health inquiry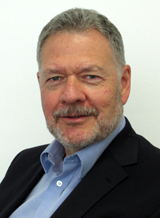 Professor David Hunter has been appointed specialist advisor to the House of Commons Health Committee inquiry on the impact of the Health and Social Care reforms on the public health landscape.
The inquiry will consider whether the reforms have achieved their aims and what further improvements may be necessary. The Committee plans to consider the impact of the structural changes at general level including the delivery of public health functions, and the effectiveness of local authorities in delivering the envisaged improvements to public health, including the workforce and spending.
The Committee will take oral evidence in January and February 2016 and the review is likely to be completed around Easter.
David Hunter is Fuse Deputy Director and Professor of Health Policy and Management at Durham University.
For more information visit: http://www.parliament.uk/healthcom
Last modified: Tue, 31 Jul 2018 09:13:48 BST
Top