2014
Fuse lung cancer research highlighted by world leading journal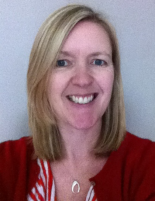 The editorial entitled: 'Deprivation, distance and death in lung cancer' by Dr Mick Peake, a leading lung cancer clinician, highlights the results from a study led by Fuse academic Dr Lynne Forrest (pictured) at Newcastle University. The research identified that poorer patients with lung cancer in the Northern and Yorkshire region of England receive lower rates of treatment than their wealthier counterparts, which explains the socioeconomic inequalities in survival that were found.
The researchers also considered that the timeliness of treatment from the point of referral from primary care (e.g. their GP) might be a factor, linked to an individual's social and economic status, but were not able to show that.
A paper based on Lynne's study is about to be published in Thorax and the journal is publishing the editorial on it and three other papers that address the issues of earlier diagnosis, early death, undertreatment and distance from specialist centres, all of which have significant implications for patients with lung cancer.
Lynne's paper also refers to work led by Professor Martin White, former Fuse Director, which described the phenomenon of 'intervention-generated inequalities', where measures to increase public awareness, promote early presentation and participation in screening programmes are likely to be more actively taken up by wealthier people (or of a higher socioeconomic status). So while such interventions may improve the health of the population as a whole, the 'deprivation gap' only widens.'
The full paper: 'The role of receipt and timeliness of treatment in socioeconomic inequalities in lung cancer survival: population-based, data-linkage study' and editorial: 'Deprivation, distance and death in lung cancer' are available to read below.
Editorial: Editorial: 'Deprivation, distance and death in lung cancer'

Paper: Paper: 'The role of receipt and timeliness of treatment in socioeconomic inequalities in lung cancer survival: population-based, data-linkage study'
Last modified: Tue, 31 Jul 2018 09:13:17 BST
Top