News
New national scheme to provide rapid research evidence to Local Authorities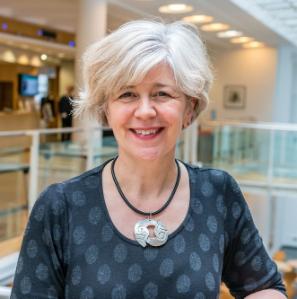 A UK wide collaboration, led by Fuse, has been awarded prestigious funding to pilot a new national scheme that will enable Local Authorities to rapidly evaluate work aiming to improve health and tackle inequalities in their areas.
The new government £1.5 million scheme has been awarded to a collaboration led by Fuse, the Centre for Translational Research in Public Health, in partnership with Queen's University Belfast, the University of Edinburgh, University of Glasgow and the University of Sheffield.
The National Institute for Health Research (NIHR) has announced its funding for the Public Health Intervention Responsive Studies Team (PHIRST), which will provide timely and accessible research to local authorities that are keen to have their work evaluated.
It is one of only four academic teams ready and waiting, fully-funded by the NIHR, to evaluate schemes that are happening in local government across the UK. The team will work closely with each local authority to co-create the evaluation, starting in September.
The PHIRST, led by Fuse Director Ashley Adamson from Newcastle University, brings together a team with many years of experience in working with local and national government, public health practitioners and communities to undertake research that can provide evidence needed to support the policies and programmes.
Professor Ashely Adamson, said: "We are delighted to have the opportunity offered by this award and are looking forward to working with our local authority partners.
"We understand the major challenges that face local government in being able to undertake local research and evaluation, particularly in a time of financial austerity.
"These challenges will be made even greater by the current COVID-19 pandemic, which will have an immense and long-term impact on the health and wellbeing of our communities, particularly for communities and individuals who are already less well-off and in poorer health."
It will build on the expertise and experience of the Fuse rapid response and evaluation service 'AskFuse', which is managed by Dr Peter van der Graaf, Fuse Knowledge Exchange Broker from Teesside University, who is also on the team. The PHIRST will also draw on experience with the national Public Health Practice Evaluation Scheme (PHPES), a response model funded evaluation programme operated by the NIHR School for Public Health Research (SPHR).
Dr Van der Graaf, said: "PHIRST supports our role as Civic Universities to develop new partnerships with local authorities for applying practical research solutions, building on our strength in translational research. As academics, there is much we can learn from local authorities about their knowledge, practices and processes for improving health and reducing health inequalities."
The team will co-produce its first project in collaboration with Fife Council and Fife Voluntary Action to evaluate their citizen-informed design of employment support in Fife, which applies the Scottish Government's most recent policy framework for tackling employment issues: No One Left Behind (NOLB). There will be further calls from NIHR for proposals from local government.
If the three year scheme is successful then it is hoped to make it a rolling programme.
The other PHIRST teams are led by Susie Sykes (London South Bank University), Rona Campbell (University of Bristol) and Katherine Brown (University of Hertfordshire). They will share expertise, experience and lessons learnt across the programme.
To find out more about the PHIRST scheme please read this blog post by Dr Helen Walters, NIHR Public Health Consultant Advisor.
For further information please visit the NIHR website or email phr@nihr.ac.uk.
Last modified: Tue, 08 Sep 2020 18:13:39 BST
Top