News
New guidance on using planning powers to promote healthy active environments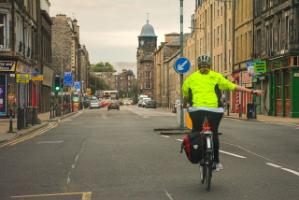 Fuse research helps to inform new national guidance supporting local authorities to use planning powers to improve health and reduce inequalities in their communities.
The guidance aims to provide practical support to plan and design environments that tackle obesity by promoting physical activity in everyday life, active travel such as cycling and walking, and making it easier to access healthier food on high streets, around schools and town centres.
It includes findings from the Fuse led NIHR School for Public Health Research Foodscape project which tested interventions to promote healthier takeaway food (see video below).
The publication was published by Public Health England in collaboration with planning, public health and academic institutions, and it is hoped to build on this in future engagement with national and local decision-makers.
Read the guidance: Using the planning system to promote healthy weight environments.
Find out more about the Fuse Foodscape project.
Watch this video to find out more about how we worked with takeaway owners
Last modified: Fri, 28 Feb 2020 11:29:37 GMT
Top