News
New film explores the impacts of COVID-19 on young people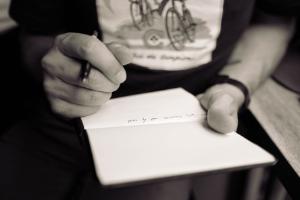 Young people from North East England have co-created a new film exploring their experiences of the COVID-19 pandemic.
The short film is based around diaries and interviews completed as part of a long-term study led by Fuse researchers from Newcastle University, which aimed to explore young people's perspectives of COVID-19 in more detail.
The production covers the teenagers' thoughts and opinions on a wide range of subjects, from masks in schools to how lockdown affected friendships. Their discussions also branch out into some wider issues, including climate change, political leadership, the death of TV and the lifeline that music has given them.
Watch now – Lockdown Life North East
The film, and related study, demonstrates that not all young people experienced lockdown in the same ways, and some described many positive impacts – including a break for those where school was a source of anxiety, increased self-confidence, better friendships and strengthened family bonds.
The study also highlighted longer-term impacts from disrupted education, including missed parts of the curriculum, home schooling, cancelled exams or periods of enforced isolation.
Dr Steph Scott, co-lead of Fuse's Complex Systems Research Programme based at Newcastle University, led the project.
She said: "Whilst at less physical risk from COVID-19, young people are potentially likely to feel this most emotional and social repercussions, the extent of which remains unknown.
"This work may only scratch the surface of the potential impact that COVID-19 has had, and will have, on children and young people from different backgrounds."
The research was funded by the Newcastle University Covid-19 Research Fund, and supported by the North East Youth Alliance (NEYA) – a youth development charity that works with young people and youth organisations in North East England. It was also supported by the National Institute of Health Research (NIHR) Applied Research Collaboration (ARC) for the North East and North Cumbria (NENC).
The film has been produced by Operating Theatre, Newcastle.
The film represents the views of the young people involved in the diary study. It does not represent the views of the researchers who led the study, or Fuse, the Centre for Translational Research in Public Health.
An article relating to this paper was first published in the International Journal of Environmental Research and Public Health in April 2021.
Read the full paper: 'I'm Gonna Tell You about How Mrs Rona Has Affected Me'. Exploring Young People's Experiences of the COVID-19 Pandemic in North East England: A Qualitative Diary-Based Study
Adapted from an ARC NENC news item from 10 November 2021
Last modified: Fri, 26 Nov 2021 17:23:08 GMT
Top