News
Do you have a local government initiative in need of research and evaluation?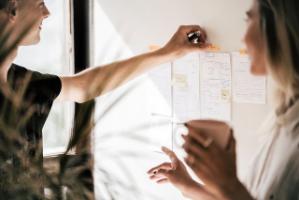 The NIHR Public Health Research (PHR) Programme is accepting expressions of interest from Local Authorities that have initiatives in need of research and evaluation.
The shortlisted Expressions of Interest will be given to the Public Health Intervention Responsive Studies Teams (PHIRST) to co-produce research into, including PHIRST North led by Fuse.
Local Authorities or equivalents in England, Wales, Northern Ireland and Scotland are invited to submit an expression of interest to identify specific initiatives within their work programmes, that will benefit from research or evaluation input.
The PHR Programme has appointed four academic teams via the PHIRST scheme. The four teams are ready to work with local authorities to co-produce research on priority initiatives. The teams are fully funded to co-design and undertake robust research in partnership with local authorities.
Examples of the projects currently being worked on by the teams can be found on the Local Authority Research section of the PHR landing page. The PHIRST North team is evaluating the effectiveness of a newly commissioned employability service through the 'No one left behind' project, and the impact of South Gloucestershire Councils Public Space Management programme on people's health through the 'COVID-19 Public Spaces Management' project.
The purpose of this call is to identify and prioritise local authority initiatives which have the potential to impact on health, and which require research input. The NIHR anticipate high demand and will prioritise local authority initiatives that:
are likely to lead to important impacts on population health
are likely to be widely generalisable
where there is an identified need for the initiative
where the initiative is readily evaluable
where the source of the initiative funding is identified and preferably secured
where research will provide timely evidence to underpin policy or practice.
Please note, the research, but not the initiative itself, will be fully funded by the PHR Programme.
How to apply
In order to apply to work with one of the PHIRST you will need to carefully review the Specification document, and submit the Expression of Interest (EoI) online form by 1pm, 8 June 2021. Guidance on what to include in the expression of interest is contained within the specification document.
This will be a rolling call, with cut-off dates three times a year. Round two for 2021 will close in early September, and round three, mid-December.
Visit the NIHR website to find out more.
Last modified: Tue, 13 Apr 2021 15:58:38 BST
Top