News
Comment: Science, and the art of communication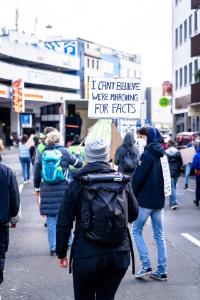 The pandemic has brought into sharp focus that health promotion takes more than good science, there is an art to the delivery.
In the latest Fuse blog post Louis Goffe, Research Associate, NIHR Policy Research Unit in Behavioural Science, explores vaccine misinformation, the infodemic, involving the public and advocacy.
Visit the Fuse Open Science Blog to read the post.
If you fancy writing a post, find out more about what we are looking for and how to take part here.
Last modified: Fri, 28 Jan 2022 13:06:06 GMT
Top