2015
How neoliberal policies have made us sick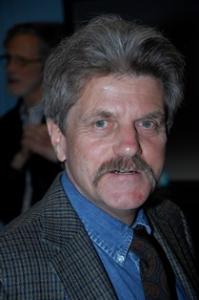 Neoliberal policies have caused 'epidemics' in obesity, stress, austerity and inequality, according to a new book by public health experts from Fuse.
The authors of the book, members of Fuse: the Centre for Translational Research in Public Health based at Durham University, argue that the UK's neoliberal politics, often associated with the economic policies introduced by Margaret Thatcher in the 1980s, have increased inequalities and literally made people sick.
They suggest that the epidemics could have been prevented, or at least been reduced in scale, through alternative political and economic choices such as fairer and more progressive taxation, strengthened social protection and reduced spending on warheads.
The public health researchers are calling on the new Government to take drastic action to ensure a decent living wage, a fair welfare system and an end to privatisation within the NHS.
The book, 'How politics makes us sick', is due to be published by Palgrave Macmillan on 20 May.
The authors, Fuse associate director Clare Bambra and associate Ted Schrecker, show that the rise of precarious jobs and zero-hours contracts has led to an epidemic of insecurity and chronic stress, and austerity measures have widened the gap between rich and poor with destructive consequences for health.
They also highlight scientific evidence connecting the epidemic of obesity, which has doubled in the UK over the last 30 years, with the epidemic of insecurity that followed the neoliberal transformation of labour markets.
The book points out that the rising economic inequality is resulting in a growing health gap between the most and least deprived ten per cent of local authority districts in England, which is now larger than at any point since before the Great Depression.
Professors Bambra and Schrecker argue that austerity, the neoliberal response to the 2008 financial crisis, can be expected to have long-term effects on health as the effects of benefit cuts, reduced local authority budgets, and aggressive workfare programmes fall most heavily on poor people and regions.
Ted Schrecker, Professor of Global Health Policy at Durham University, said: "This is bloodletting passed off as responsible social policy.
"Differences among countries in poverty and inequality - and, in the end, health inequalities - are consequences of political choices about how the product of a society's economy, and its accumulated wealth, should be distributed."
Clare Bambra, Professor of Public Health Geography and Director of the Centre for Health and Inequalities Research at Durham University, said: "Our findings show that modern-day 'Thatcherism' has made us fat, stressed, insecure and ill. These neoliberal policies are dominating the globe and they are often presented as our only option but they have devastating effects on our health.
"What we need is a political cure in the form of a revitalised and social democratic welfare state in which workers have a living wage, the welfare system means that people are not below the breadline, and the market is removed from our public services such as the NHS."
Responding to the Conservative election victory, the authors commented: "We dread the next five years of body counts from the neoliberal epidemics that this new government will pursue."
Last modified: Tue, 31 Jul 2018 09:13:42 BST
Top